VTuber Maker
A downloadable vtuber for Windows
VTuber Maker is the #1 free, simplistic, and 3D avatar tool for VTuber Content, just with a webcam.
VTuber Maker comes with tons of fun features you can try out and use to have fun with your viewers. Future development of VTuber Maker will focus on community/viewer interaction, so please look forward to that!!
Some of the current features of VTuber Maker:
1. Fast, high quality face tracking
2. Audio based lipsync
3. Smooth hands tracking via webcam or other device, leapmotion, etc
4. High resolution, high quality, crisp 3d models rendering
5. Support customized animation system, not limited to 3D avatar actions, expressions and special effects
6. OBS virtual camera for stream, OBS transparent capture and Green screen streaming
7. Support to upload your own VRM models
8. Support vtuber avatar maker, not limited to adding stickers, paintings, props and accessories
9. Twitch Extension, More interaction with your fans
...and many more!! Got a cool feature you think people would like?
Where to get help?
If you encounter difficulties, there is also a complete documentation and an active Discord community. We are happy to help every VTuber!
About cooperation
Of course, we also provide cooperation between enterprises and art studios, welcome to consult service@live3d.io
For business cooperation, we also provide more high-quality service content (model services, video and promotion services, motion capture, etc.)
Regarding the art studio, whether you are an individual or a team, we look forward to having more contact with you
All our contact information
Discord: https://discord.gg/CaxThpY
Twitter: https://twitter.com/VTuber_Maker
Email: service@live3d.io
Website: https://live3d.io
Thanks for your support! respect~~~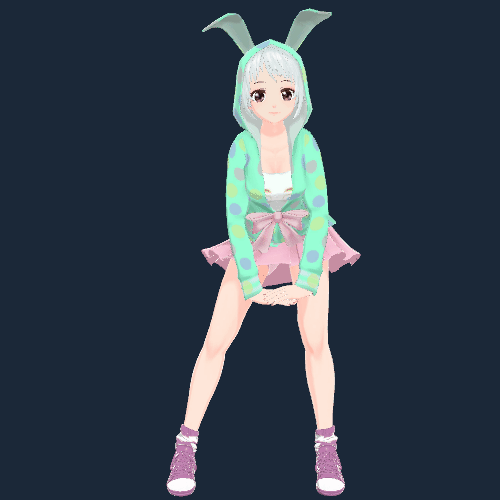 Install instructions
You can join our community to learn more and get more help.
My Discord